Posting on all the forums to see where can point me to using the right parts and doing the right thing.
I want to pull the heater/hoses off of my Duratec powered Roadsport, looks simple enough on what has to go/get capped off etc but best to check on here and the other boards as to my assumptions and also to see what to use.
The front/intake side of the motor has one hose coming off a T (see pic) that I believe a 90 deg elbow is all that would be needed to switch it out. Question is where to get the elbow to ensure using the right material etc:
And then at the back of the engine there is a manifold that one side runs to the radiator and the other has a hose back to the heater. How to plug this one?: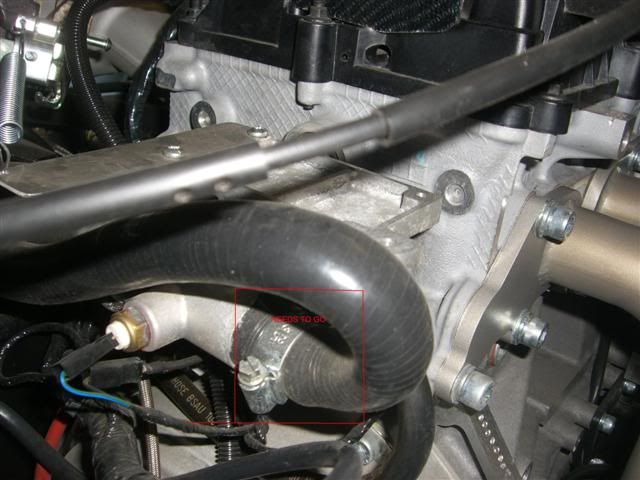 Thanks in advance. If anyone has a similar duratec setup, please respond with pics!
Adam