Doug,
Unfortunately, I dont believe I'll be able to make it by the end of the month. I have a lot of work to do on the car, but hopefully I'll be joining you guys soon.
I took delivery of the car on friday. I found out the previous owner's name in the old paperwork and it's incredible what a google search can do. I shot him an e-mail and before I knew it I was learning all sorts of info about the car the previous owner had not conveyed to me. Anyway, it looks like he'll be able to complete the SB100 registration for me. (There was some concern about transferring the SB100 to my name)
He did mention he'd spent some time with the caterham club running AutoX and WSIR.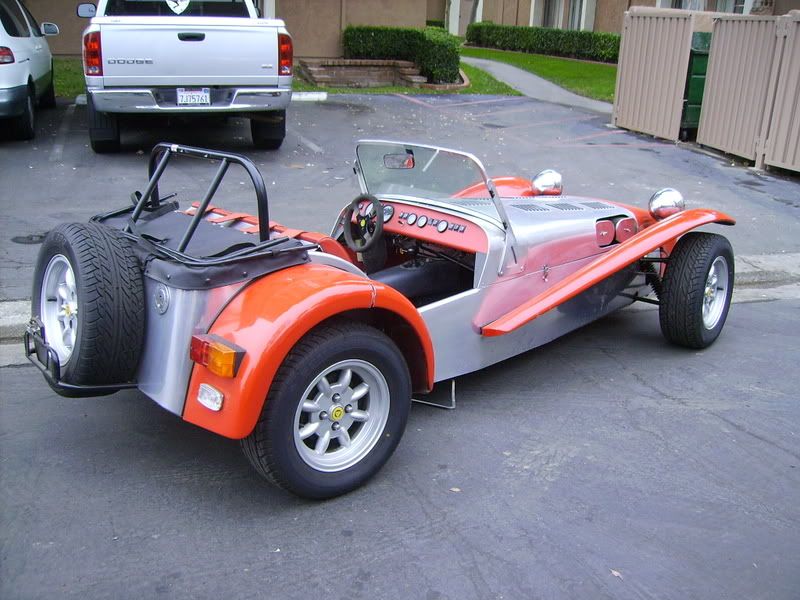 Anyone know of a good brake and light inspection station around orange county?