what Barb got: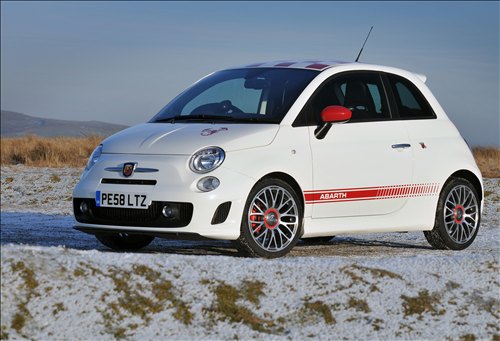 Just like that color-wise, w/out the checkered flag roof. It's run-in now and so I took it for a little spin on my, um, Caterham test loop.
The report: This car is f***ing FAST in the twisties. Really fast. Very torquey, gobs of grip, brakes are strong, and great suspension. You can tell it's front-wheel drive, but only just.
For the price of the (f***ing AWFUL) Prius you can have one of these. Of course you'll have to live w/ only 34 mpg, and constant attention from motor-heads. Definitely *not* a chick car.