2013 Caterham Roadsport SV 120 (6sp, LSD, ITBs)
11,800 Miles
CA Registered via SB100 (Smog exempt!!)
Asking $35,000; make me offers.
Car is located in San Marcos, CA.
(currently in the process of de-stickering/striping it and configuring it in 'street' guise for test drives, but this gives an idea of the various configurations possible)

More photos:
Imported as a kit in 2012, I completed the build in early 2013. It's registered in CA as a smog-exempt SPCNS. I built and used this as a street driver, and while it is exhilarating for autox or track, I couldn't bring myself to subject it to the rigors of competition. On the street it is an utterly joyous, ridiculous thing. Everyone looks, everyone asks what it is, everyone smiles. It is the one sports car I've driven that elicits universally positive reactions from everyone on the road (including cops!). To you, the driver, it is peerless in the rawness of the experience. After racing shifter karts for a few years, sports cars were basically ruined for me--they were all slow, ponderous, lazy, and numb in comparison--until I drove a 7. Here, finally, was the directness, the sensory overload from all the feedback through every point of contact. What a thing.
So why am I selling? I am acutely afflicted by the engineer/tinkerer disease, and having done/solved most of what I ever wanted to on this car, I now have a dozen other projects that've stolen my obsession. And to fund those, I'll sell the most radiant beacon of mechanical joy I've ever possessed. Can't justify it; just explaining it...
The Good:
- It's a 7. It's everything you think it is and more. Why am I doing this.
- Too many to count, but lots of parts replaced/reengineered for reliability (particularly the flakey electronics), rebuilt/reassembled everything that came assembled from Caterham (quality control wasn't particularly good..). Quite thoroughly 'debugged' for road and track use.
The Bad:
- Not a show car. I drove this as much as I could, and it shows. Some stone chips and such on the fiberglass parts, but they were relatively well-protected by plastidip for most of their lives. Interior shows some exposure from the sun.
- The tune gets the job done, but it's super conservative and leaves a lot of power on the table.
- It's a 7. It will encourage very, very juvenile behavior. The locking diff doesn't help (or helps immensely, depending on your perspective).
The Ugly:
- While it's become more reliable over time, it *is* still an English vehicle. It's never stranded me on the road, but certainly expect it to try.
- If you're an introvert, you will HATE stopping at lights, for gas, etc...
------- Engine/Powertrain -------

1.6 Sigma/Zetec SE Ti-VCT (30,000 miles on motor)
Jenvey Individual Throttle Bodies with OMEX 600 engine management (everything included to convert back to standard intake/ECU). Windowed airbox because come on you have to see the pretty trumpets...
Caterham Lightweight Flywheel
Tilton/Wilwood clutch system
Caterham 6-Speed Gearbox
Radtec Radiator upgrade
This combo is fantastic. The engine is not particularly powerful, but it's light on the nose, and it loves to rev with the ITBs and flywheel. The 6-speed Caterham gearbox really makes it come alive. It dominates the experience--about 15mph between gears, so it can really keep screaming. Might be the single best upgrade one can do over the 5-sp.
------- Handling -------

3.91 differential with Titan LSD (standard 3.64 ratio open differential also included)
Wide Track front suspension
Standard Caterham Bilsteins
5/8" Front anti roll bar
Standard DeDion rear (no Watts)
1/2" Rear anti roll bar (adjustable)
Custom Spacers/adapters to more common 4x100 patterns and offsets
15x7 Advanti S1 on Bridgestone RE-71R
Pretty standard except the diff--which ought to be standard. Utterly transforms the car--any amount of rotation dialed in at will.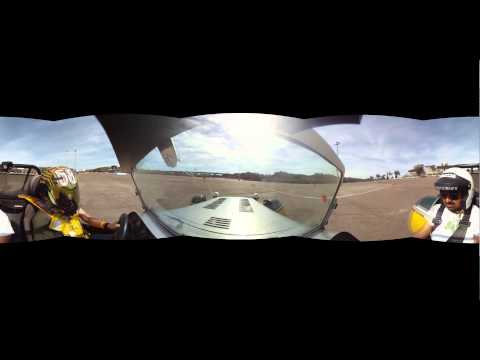 ------- Interior/Safety -------

Race Technologies Dash 2, AEM wideband, Serial data port
Firecharger AFFF fire system plumbed to engine bay and fuel tank
Kirkey 41 Seat with 5pt harness (standard seat and rails also included)
Lightweight battery w/ custom mount and master killswitch
------- Exterior -------

Removable Front & Rear wings
Aeroscreen with mirrors
Standard windscreen/stanchions -- stress cracks around the rearview mirror mount. Doesn't affect visibility/defroster
Wink-style rearview mirror
Sidescreens with mirrors
Wind deflectors (for use with standard windscreen but no sidescreens)
Half hood from Soft Bits
Full hood & frame
Shower Cap
Comes with everything but can be delivered in pretty much any configuration. The aeroscreen is quite a nice (and pricey) option; 4 screws to swap between that and full weather gear.
============================
Contact me at edw

[email protected]

for any questions, details, stories, etc...